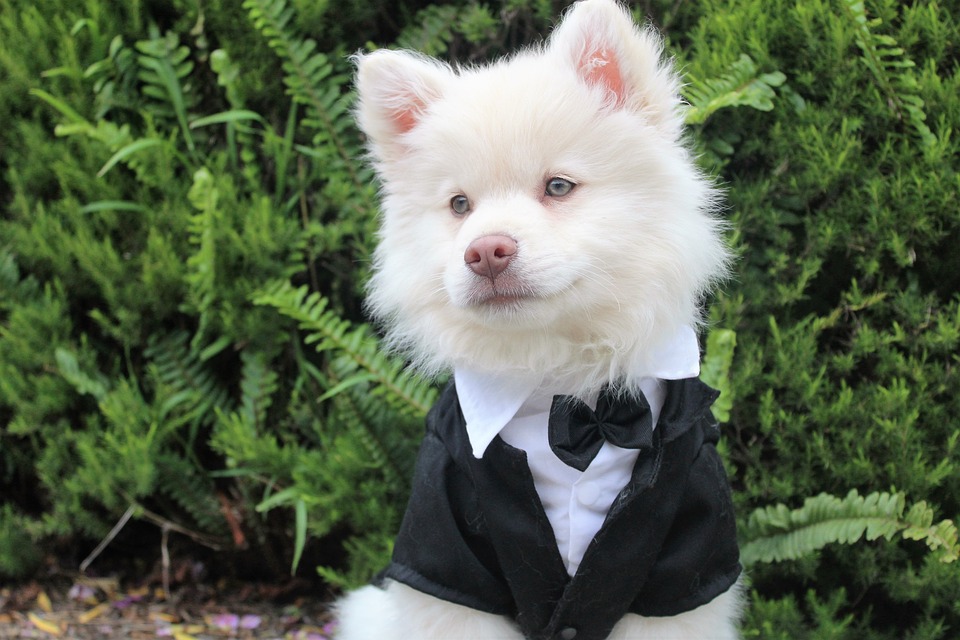 One of the sweetest things about weddings today is having man's (and woman's) best friend take part in the ceremony. Our pets have become such a big part of our lives, it is only natural that we would want them to be a part of our big day.  However, you may be stumped for ideas. All Pets Veterinary Medical Center has put together a list of ideas to include your furry friend in your big day!
Flower Girl or Ring Bearer
If you like this idea, a pet ring bearer can have a faux ring attached to his collar (leave the real one with the best man) or a flower dog can have her collar or leash made out of flowers. Make sure to ask your florist to make one using flowers that are not toxic to pets. If you would like, you can also dress your pets with a bow tie or veil for the ceremony.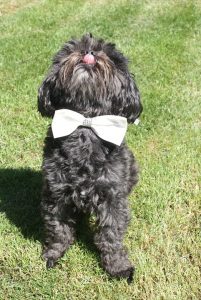 All Pets recommends you have a family member or friend be responsible for taking your pet on a long walk before the ceremony so they are pretty tired before their big debut in front of your guests. Also, be sure to have a plan for who will watch him or her during the ceremony and what will happen during the reception.
Stationary Items
What better way to make your wedding ceremony unique and more personal that to customize it with a photo or illustration of your pet? You can even feature your beloved pet on custom postage stamps and inside the envelope liner. This makes for a whimsical and fun way to include your pet, but still have the beautiful, more elegant card for guests to keep and that represents your wedding style.
Getting Ready with the Guys or Girls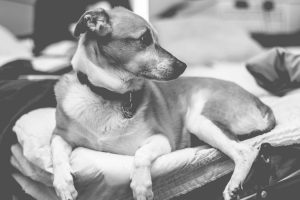 If the location you are getting ready for the big day allows animals, this may be an option for you. Your pet can be featured in the professional photos helping you get ready for the wedding, which guarantees his or her presence at the wedding will be remembered for years to come.
Cake Topper
If your pet can't physically be at your wedding, you can still include him or her by having a custom cake topper made in their likeness. Luckily, there are many great selections of online companies and Etsy shops that can do this for you. All you have to do is send them a photo.
Formal Wedding Photos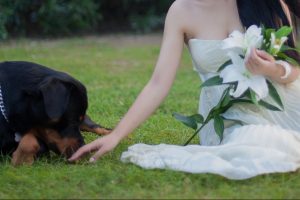 Many people's favorite way to incorporate their pet into the wedding is with the formal wedding photos. This allows you to get in multiple shots of your fur baby without having to assign or designate a friend to watch him or her. Wedding photos are the easiest way to have your pet appear in your wedding while minimizing responsibility to guard him or her throughout the wedding.
The Registry
Some couples today opt to not have a traditional registry and instead they suggest donating a certain amount of money to a charity of their choice. This a great way to include your pet in the most special day.
These are just a few of the many ways you can included your beloved pet in your wedding day. Don't hesitate it to contact All Pets Veterinary Medical Center with the link below for more information!