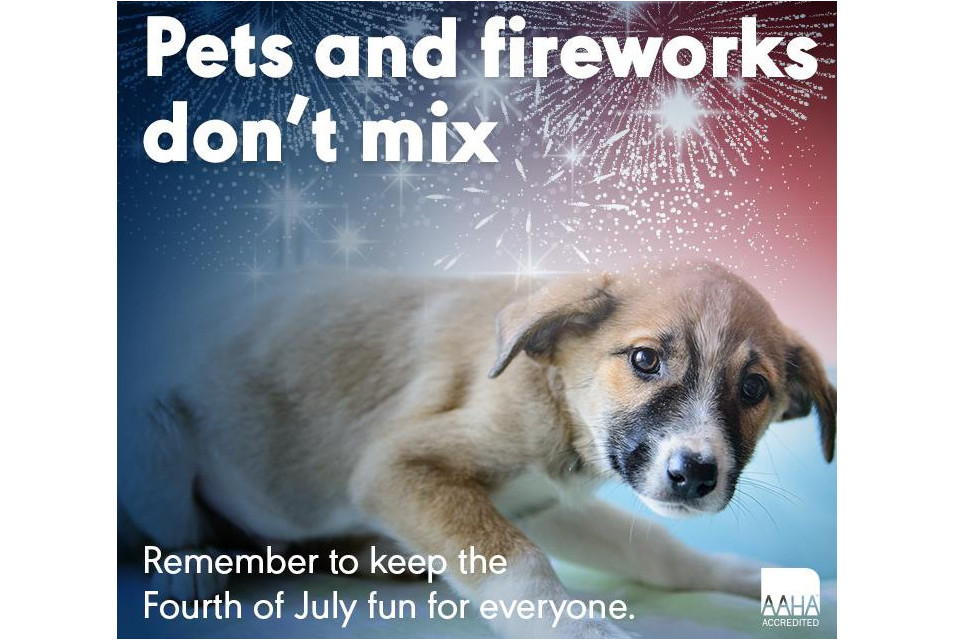 While fireworks, picnics and other Fourth of July traditions can be great fun for people, these festivities can be frightening and even dangerous for animals. Noisy fireworks and other celebrations can startle animals and make them anxious, even causing some to possibly run away. All Pets Veterinary has put together some tips on how to keep your pet calm this 4th of July holiday.
Tips on How to Keep Your Pet Calm this 4th of July Holiday
All Pets Tip #1: Make Sure to Exercise Early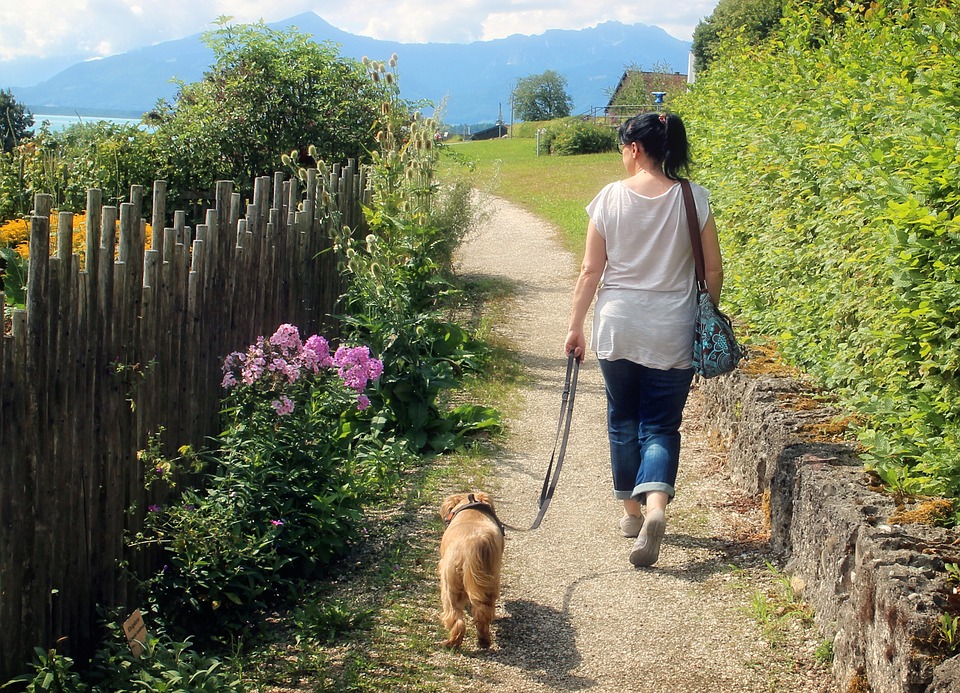 Activity is a great way to manage stress, as it reduces tension and pumps up endorphins (mood enhancers). Exercising your pet a few hours before the Fourth of July firework festivities start can help them to settle down at night. The amount of exercise your dog needs will vary with age and breed, but a brisk walk around the neighborhood will benefit most pups. For additional intensity, try active games such as fetch, tug or Frisbee.
Cats need exercises as well. Interactive toys can provide a great workout for your feline friend. Most cats enjoy pouncing on toys filled with catnip or chasing a laser light around the room.
All Pets Tip #2: Consider a ThunderShirt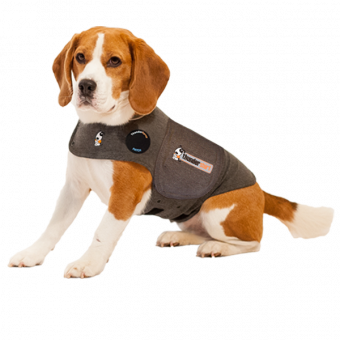 Similar to the idea of swaddling an infant to provide comfort, the ThunderShirt is a unique fabric wrap that applies a gentle, constant pressure on your pet's torso.
ThunderShirts are available in a variety of sizes for both dogs and cats. These shirts have been shown to reduce anxiety in approximately 80 percent of pets who wear it. ThunderShirts can be found at most pet stores.
All Pets Tip #3: Distract Your Pet with Fun Activities and Music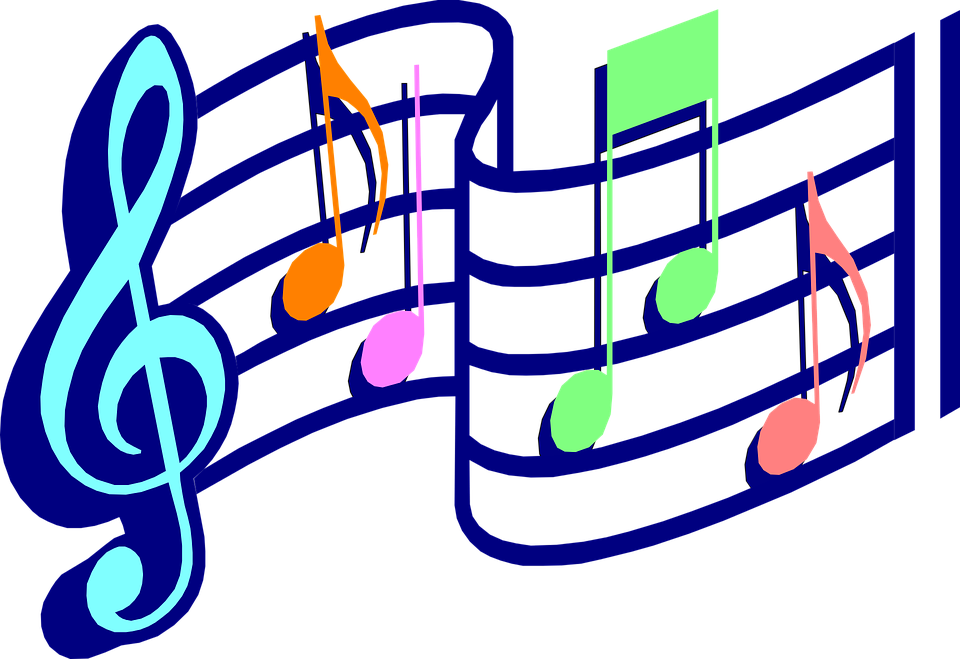 Trying to get your pet to do something else enjoyable can get their mind off of their fear.
In addition to games such as fetch and playing with their favorite toy, consider engaging him or her with some music. Many pets respond to soothing music sounds to help ease his or her nerves as well as your own.
All Pets Tip #4: Stay Calm Around Your Pet
Your pet picks up on your moods, so if you are tense, he or she will be too.
A recent behavioral study found that human emotions can be contagious to dogs, and a dog's behavior could influenced by their humans' stress level. So if you stay calm, it will help your pet relax as well.
All Pets Tip #5: For the Extremely Skittish, Consider a Sedative
When all else fails, if your pet becomes extremely destructive, or could harm itself, your pet may need a sedative to help them relax and stay calm during fireworks. If this is the case, contact us here at All Pets Veterinary Medical Center.
These are just a few tips on how to keep your pet calm this 4th of July holiday. Our veterinarians can provide your pet with a sedative to help reduce anxiety and calm your pet. Depending on the situation and your pet, we often recommend a drug called Sileo which reduces noise anxiety that can occur as a result of fireworks and other Fourth of July celebrations. Don't hesitate to contact us with the link below for more information!