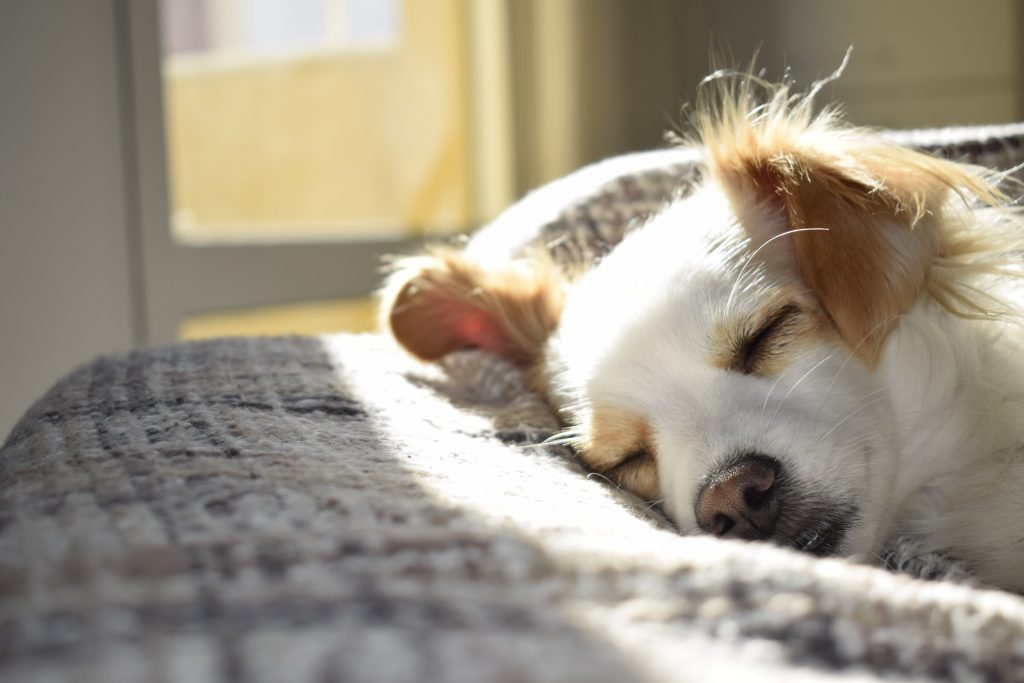 Dogs, like humans, experience REM (rapid eye movement) sleep, which is when most dreaming occurs. During REM sleep, a dog's brain waves and vital signs become more similar to those of a waking dog. The muscles in a dog's body may twitch or move during this stage of sleep, which is thought to be related to the dream activity happening in the brain.
It is not known for certain whether dogs experience dreams in the same way that humans do, but it is likely that they do. Dogs have the same brain waves and sleep stages as humans, and they also have the same type of brain cells called neurons that are involved in creating dreams. In addition, dogs have complex and sophisticated brains that are capable of experiencing a wide range of emotions and behaviors, which suggests that they may be capable of dreaming as well.
There is some evidence to suggest that dogs do dream about their daily activities and experiences. For example, a study conducted by researchers at MIT found that when dogs were trained to perform a specific task, such as finding a treat, and then given a sleep period, the brain activity in their brains during the sleep period resembled the brain activity that occurred when they were performing the task. This suggests that the dogs were replaying the experience of finding the treat in their dreams.
It is also possible that dogs dream about their past experiences and memories. Dogs have a strong sense of smell and are able to remember and recognize specific smells for long periods of time. It is possible that they dream about smells and experiences that are associated with those smells, just as humans might dream about visual images or sounds.
In general, it seems that dogs do dream and that their dreams may be related to their daily activities and experiences. While we may never know exactly what a dog is dreaming about, it is clear that their brains are active and working during sleep just like ours are. So the next time you see your dog twitching and moving during sleep, it is likely that they are enjoying a good dream!