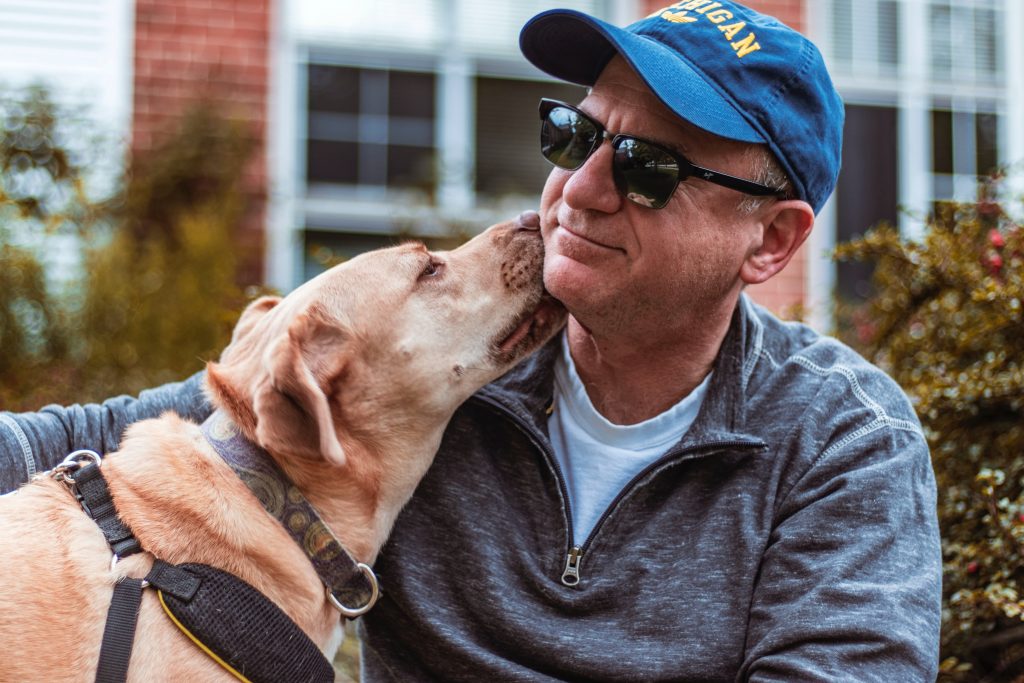 Pets can be a great source of joy and companionship, and research has shown that having a pet can be beneficial for people in a number of ways. Here are just a few examples of how having a pet can help people:
Pets provide unconditional love and support: One of the most well-known benefits of having a pet is the unconditional love and support they provide. No matter what kind of day you've had, your pet will always be there for you, wagging their tail or purring happily to show their affection. This can be especially comforting for people who may be feeling lonely or isolated.
Pets can improve physical health: Owning a pet can also have physical health benefits. For example, walking or playing with a dog can help to improve cardiovascular health and increase physical activity levels. Caring for a pet can also help to reduce stress, lower blood pressure, and decrease the risk of heart disease.
Pets can improve mental health: In addition to physical health benefits, pets can also have a positive impact on mental health. Caring for a pet can help to reduce feelings of anxiety and depression, and provide a sense of purpose and meaning. Interacting with a pet can also be a great way to relax and de-stress after a long day.
Pets can provide social support: For many people, their pet is a constant companion and source of social support. This can be especially important for people who may not have a large social network or who live alone. Having a pet can give people someone to talk to, share their thoughts and feelings with, and spend time with, which can help to alleviate feelings of loneliness and isolation.
Pets can be therapeutic: Pets can also be therapeutic in a number of ways. For example, therapy dogs are often used to visit hospitals, nursing homes, and schools to provide comfort and companionship to people who may be struggling with illness or disability. Therapy animals can also be used in a variety of settings, including schools, correctional facilities, and addiction treatment centers, to help people cope with stress and trauma.
Of course, owning a pet is a big responsibility and not something to be taken lightly. It's important to make sure you are able to provide for your pet's needs and are willing to commit to the time and effort required to care for them. However, for those who are able to do so, the rewards of having a pet can be immeasurable.