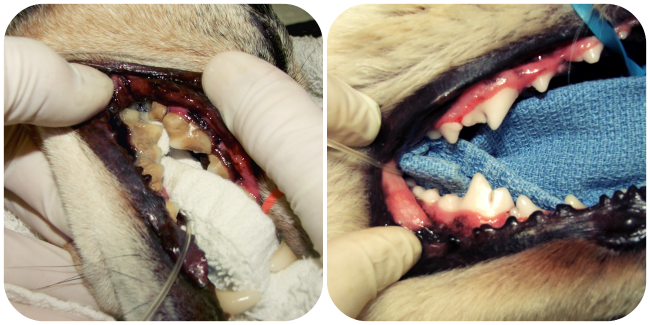 There's no better way to start the year than with a shiny new smile. Pets want good smelling breath just as much as you want them to have it! Stinky breath and brown spots on the teeth are signs of dental calculus build up and gingivitis- things that could lead to serious dental disease- but are very preventable!
Yearly dental cleanings are one of the best preventative measures (in addition to daily brushing) that you can take for your pet's dental health. Your pets really will thank you, and those daily slobbery kisses will be much more tolerable!
For more information on Dentistry at All Pets Veterinary Medical Center, click here.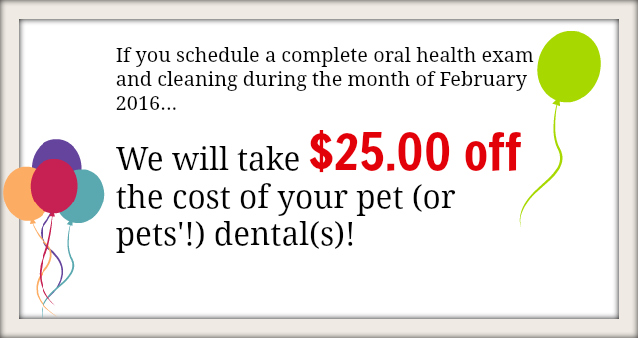 Other discounts still apply.
(New clients go here to fill out our online registration for an additional $25.00 off.)