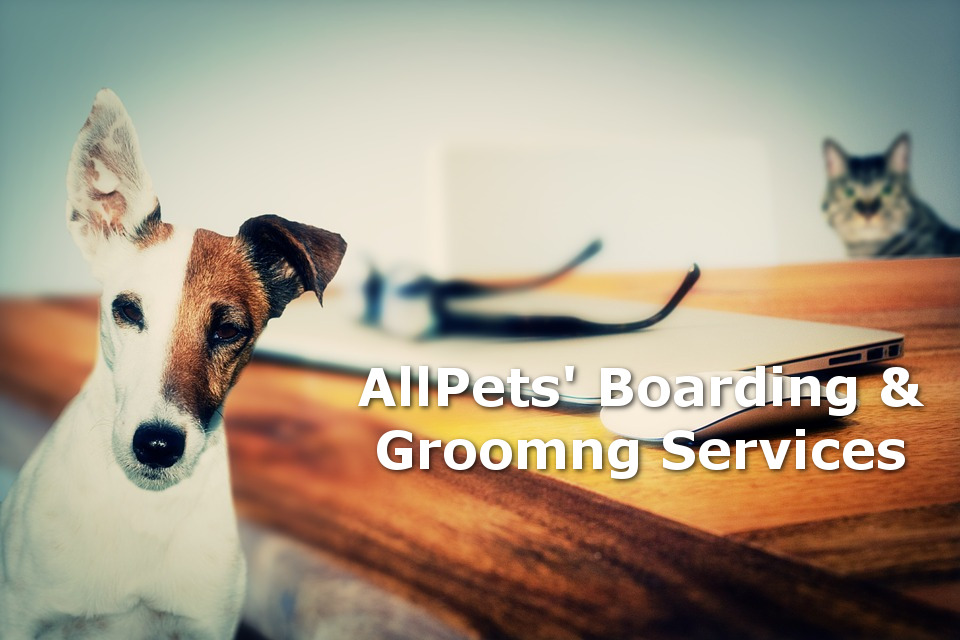 Whether you have a cat, dog or an exotic pet, boarding your pet can be a stressful experience for them. However, there are steps you can take to reduce stress when boarding pets. We will discuss how to identify stress, as well as ways to reduce stress when boarding your pets.
Minimizing Stress When Boarding with All Pets
If you're a patient of All Pets Veterinary Medical Center, boarding here offers some additional advantages to consider. These include the following:
A familiar environment where your pet will receive lots of attention from people they know and whom you trust.
Knowledge of your pet's health history to prevent or address any potential health issues. This is particularly true if your pet has a significant health change such as diabetes or epilepsy.
The convenience of being able to schedule non-emergency surgery or other procedures. These include dental cleanings or grooming services during your pet's stay.
Identifying Stress in Your Pet
If your board your dog or cat often, you may notice abnormal behavior for that pet. If your pet is new, or rarely visits, you may notice things such as the following:
Failure to eat or drink
Failure to urinate or have bowel movements
Tremors or shaking
Sitting fearfully in the corner or back of the run
Aggressiveness or being protective of their personal space
Bloody urine
Nervousness
How to Reduce Stress When Boarding Pets
Boarding your pet doesn't have to be stressful. Here's a checklist on how to reduce stress when boarding pets:
Book as early as possible. This is particularly crucial if you have a larger dog, as these reservations fill up quickly.
Shot records. Make sure to bring these if you are a new patient. If your pet's vaccines are outdated, take this opportunity to schedule an appointment to get them up-to-date.
Dietary needs/restrictions/allergies. If your pet is on a special diet, bring an adequate supply of that food. Also, if you are a new patient, let us know about all allergies your pet has.
Behavior issues. Let us know if your pet has a fear of loud sounds, such as thunder or firecrackers. This way, we can discuss steps to help them stay calm. Also, let us know if your animal is well socialized around other animals and people, so we can accommodate.
List of medications. If your pet requires daily medication, bring us dosage instructions and enough medicine to last until you return.
Favorite toy. If your pet has a toy they love to play or sleep with, make sure you pack it.
Extra time for drop off. Allow several minutes extra to review any special instructions regarding food or medication. This will provide peace of mind that your pet's needs are known and will be catered to well.
Emergency phone number. Leave a number or an email address where we can reach you in the event of an emergency. If you will have limited or no cell coverage, leave the number of a friend or family member we can contact if necessary.
Avoid long goodbyes. When it's time to depart, make it quick. If you prolong the farewell process, your pet will sense your discomfort and may become upset.
What About Exotic Pets?
We welcome ferrets, rabbits, birds, reptiles, avian and other exotic pets here at All Pets! For these exotic pets, you will want to consider all applicable items from the general tips list above. In addition, you will want to consider the following:
Smaller mammals: Bring cage, bedding and food.
Larger reptiles: Bring cage and special food required.
For more information on how to reduce stress when boarding pets, or our boarding and grooming services, contact us with the link below!