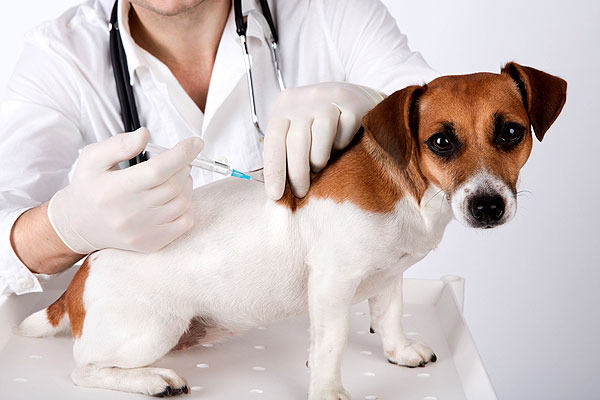 In our article Canine Influenza Virus we discussed the symptoms and types, diagnosis and treatment, and living and management of the virus. This article will discuss the recent outbreaks and what you can do to help prevent the virus from affecting your pet.
Recent Outbreaks of Canine Influenza Virus in the United States
While previous outbreaks of canine influenza have been caused by the H3N8 strain of the virus, this recent outbreak of flu in dogs is different. The H3N2 strain of the virus developed after the equine influenza virus mutated and gained the ability to spread from one dog to another.
According to laboratory scientists at Cornell University and the University of Wisconsin, the H3N2 virus had not been previously detected in North America. The disease has now been reported in most states and in Washington, D.C.
H3N2 Dog Flu Spreading Rapidly
The Chicago Sun Times states that over 1,000 dogs in the Chicago area have been diagnosed with the respiratory disease, which is spread from dog to dog through contact at dog parks, boarding kennels, shelters and other public areas where dogs play and interact with each other.
With the recent outbreaks, veterinarians are warning dog owners of a severe outbreak of canine influenza that has sickened numerous animals and even killed some.
Why is H3N2 Spreading so quickly in the United States?
There are primarily two factors responsible for H3N2 dog flu spreading so quickly. The first one being that the H3N2 form of dog flu has been present in the U.S. for less than a year, so the great majority of dogs have no immunity to it. While preventative vaccination is now available, the inoculations are only given to dogs considered to be at significant risk of contracting the disease. The second factor is that dogs who are infected with H3N2 flu can shed the virus and infect other dogs for a longer period of time than do those who contract the H3N8 form of the disease. Traditionally, veterinarians have recommended isolating dogs with the infectious respiratory disease for two weeks to limit its spread. However, with H3N2 dog flu, it appears that a three week quarantine is more appropriate.
Even though this new form of the canine influenza virus is spreading rapidly, the decision of whether or not to vaccinate should be determined on a case to case basis. Usually, most dogs will develop a mild form of the disease and recover over a couple of weeks. However, some cases can progress and may even prove fatal.
How You Can Protect Your Dog from Canine Influenza
Keep your pet as isolated as possible – no doggy daycare, trips to the dog park, stays at the kennel, etc. It is extremely important to realize that dogs may have the virus in their bodies and be contagious even if they don't show signs of illness. Although people can't get sick from the virus, we can still transport the virus from one dog to another. If you have had contact with dogs outside of your home you should wash your hands thoroughly before touching your own dog.
It is also important to make sure your dogs are up to date on their canine influenza vaccines. Your pet may not have gotten this vaccine in the past because it is considered "non-core," meaning that is generally only given to dogs who are at higher than average risk for the disease. A previously unvaccinated dog should receive two inoculations 2-4 weeks apart. It is recommended to give your dog annual boosters unless he or she's risk factors decrease. While the canine influenza vaccine doesn't necessarily prevent dogs from becoming infected with the virus, it does significantly reduce the severity of disease that can develop as a result.
We Offer the H3N2 Vaccine
The H3N8 dog flu vaccine has been around for awhile, but just recently Merck Animal Health announced that their new H3N2 vaccine received a conditional license from the FDA and is now available to veterinarians. Here at All Pets Veterinary Medical Center we offer the H3N2 vaccine for our patients. With the spreading of outbreaks recently, we strongly encourage you to get your dog vaccinated today to ensure he or she is stays strong and healthy. Contact one of our veterinarians here at All Pets Veterinary Medical Center with the link below for more information or to get your dog's canine influenza vaccine today!