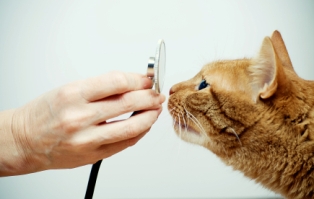 "An ounce of prevention is worth a pound of cure." -Benjamin Franklin
All Pets deserve routine wellness care and we believe it is our most powerful tool to ensure a happy and healthy life for our patients. Because wellness care is so important, we have discounted specialized care packages including:
Puppy, Junior, and Senior Canine Wellness
Kitten, Junior, and Senior Feline Wellness
Ferret Junior and Senior Wellness
Bird Wellness Package
Reptile Wellness
Rabbit Junior and Senior Wellness
Small Mammal Junior and Senior Wellness
For example, our Puppy Wellness Package includes a head-to-toe physical exam, 4 core vaccinations, a parasite screen, de-worming, one month of flea and heartworm preventative, puppy care instruction, and behavior assistance for a discounted price of $129.
Additional lab work may be recommended. Please call today to schedule your pet's wellness visit!