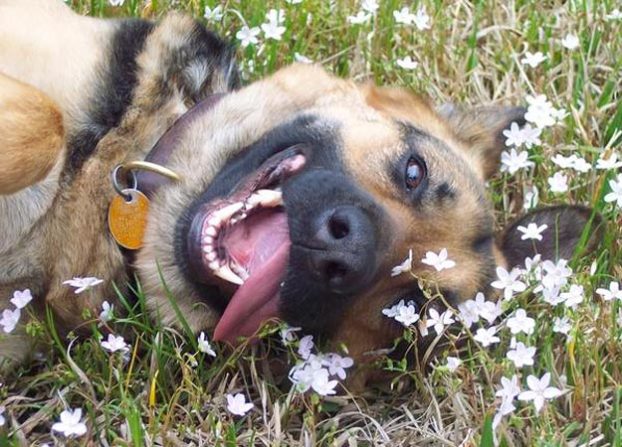 This Thursday marks the official first day of spring! For the pet owner, this announcement may conjure images of sunny walks with the dog or cats spellbound by the busy bird feeder.  Each season poses it's own unique risks for the family pet, therefore it's important to be vigilant about seasonal pet safety precautions.
Heart Worms
Mosquitoes are prevalent in this part of the country, and mosquitoes are carriers of heart worms. Spring showers and mild temperatures create an ideal atmosphere for mosquitoes to breed. Dogs are the preferred host of heart worms, but it is certainly possible for cats to become infected as well. Prevention is the simplest, most cost-efficient option when it comes to heart worms in pets. Call All Pets Veterinary Medical Center today to see how to get your pet on heart worm prevention medication, or browse our selection online at allpetsmedical.vetsfirstchoice.com
Toxic Plants
The onset of spring is the perfect time to plant new vegetation or enjoy fresh-cut flowers on the table. However, many common household plants are toxic to dogs and cats. You can find an extensive list of potentially dangerous plants listed at ASPCA.org here.
Dog Parks
Pleasant weather drives pet owners outdoors, we at All Pets Veterinary Medical Center highly recommend exercise for your canine companion! However, it is also important that your dog be fully vaccinated when he comes into contact with other dogs. Puppies should not be taken to dog parks until they are at least several months of age and fully vaccinated. Our canine wellness package includes all core vaccines with an exam, parasite screen and heart worm test for only $149! Puppy wellness packages include a complementary deworming and heartworm/flea prevention for $129.
Lost Pets
As more pets are turned out into the yard or taken on walks, there's always the potential that they may escape or be frightened away. Ensure your pet is microchipped and has updated tags (county tags required in Brazos County) so that they can be easily returned to you. A county tag is $17, and microchipping is only $35.
As always, if you have any questions regarding information in this post, don't hesitate to give us a call. Happy spring to all our wonderful patients!