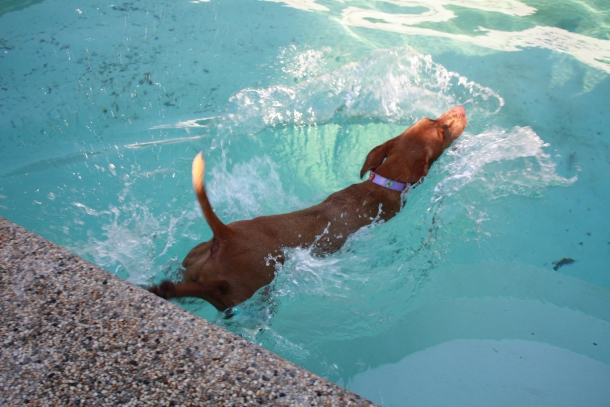 With summer officially here, many families are traveling and and making vacation plans. If you have a dog, before you think about leaving him or her behind, consider these benefits of traveling with your furry friend.
Benefits of Traveling with Your Pet
You Feel Safer
If you are traveling, especially alone, bringing a dog along (even smaller ones) can make you feel secure. When staying in a hotel and, on the off chance, someone breaks in, you will have a pet there who can alert you. Also, you can feel safer with a dog when exploring the sites of a new city. Having a dog makes it much less likely for someone to pickpocket you or scam artists to target what appears to be a local walking their dog. This is not only because a local probably isn't carrying their valuables around with them on the walk, but also because a dog might bark or bite.
You Maintain the Look of a Local Instead of a Tourist
Because you have your dog with you, many assume that you must be a local. Often times, people walking dogs will get asked for directions by tourists. When you're treated like you have lived in the place all along, you gain a different perspective on the city or town you're visiting.
You Don't Get Stuck in Second-Rate Hotels
When traveling with your dog, you don't have to just "settle" on a choice of hotel to find one that accommodates him or her — even the nicest hotels are a possibility. Even many of the nicer hotel chains are pet-friendly. Bringing a pet with you on your vacation doesn't necessarily mean you will have to compromise on your hotel selection.
Dogs Increase the Fun
Traveling with kids who are at an age where you have to drag them away from their electronic devices can be a real parent/child struggle. Dogs can help with this situation. Simply put, dogs expect attention and often times they don't take no for an answer. Bringing your dog along for your vacation can be a great way to gather your family together, while also making sure your pet doesn't feel left out on the family festivities.
Helps You Keep A Regular Routine and Possibly Avoid Jet Lag
If you are traveling to a different country, often times you may suffer with jet leg. Traveling with your dog compels you to get up, maintain a routine and see the city you traveled hundreds or thousands of miles to see.
How does traveling with your dog accomplish all that? By needing daily walks, and daily feedings, by waking you up if you try to oversleep, and by forcing you to walk outside and explore the city or town you chose to visit.
Top Pet-Friendly Hotel Chains
La Quinta Inns & Suites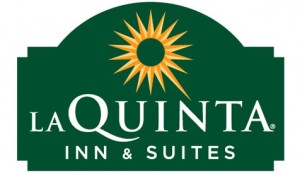 La Quinta Inns & Suites allow up to 2 pets "at most" of their hotels nationwide with no fees or deposits. Simply click their "special request" field when booking online to inform the hotel you are traveling with pets.
Red Roof Inn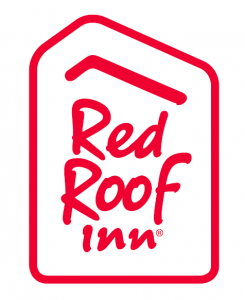 With more than 350 pet-friendly locations, Red Roof Inn is a great place to enjoy your holidays with your furry friend. Unless pets are prohibited by a local or state law, pets stay free at all Red Roof Inn locations.
Marriott

Marriott is a global leader with its unique services and the number of hotel chains around the world. Depending on the Marriott chain you choose, pet fees may vary. There may also be weight limits, so be sure to check with the specific hotel property prior to booking.
Fairfield Inn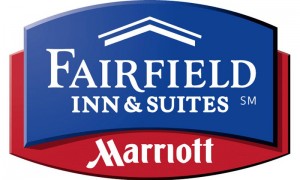 Fairfield Inn has various pet policies that may vary depending on the location, but many of them are in the range of a $75-$100 non-refundable fee per stay, even for just one night.
Comfort Inn & Suites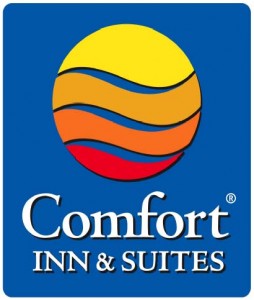 Comfort Inn & Suites have different pet policies depending on the location you choose to stay, so be sure to check with the hotel prior to booking. Some may charge a per stay fee, some are per-pet-per-night and anything in between.
Holiday Inn

Holiday Inn sets pet polices per location, which can range from $10 per night to anywhere from $25 to $85 non-refundable pet fees. Weight restrictions may also apply.
Motel 6
Motel 6 is a leader in budget hotels. Pets are welcomed for free at all Motel 6 locations.
Quality Inn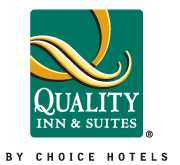 For the past 60 years Quality Inn has been known for affordable rates and comfort, with over 300 pet-friendly locations.
These are just a few pet-friendly hotel chains. Click here for more.
Traveling with your dog can provide many benefits for both you and your furry companion. We know traveling with your furry friend isn't always an option though. All Pets Medical Veterinary Medical Center has top-of-the-line indoor boarding suites for dogs, cats and exotic pets. Our kennel staff provides the individual care and attention that your pet needs while away from home. Additional services are also available. Contact us with the link below for more information!